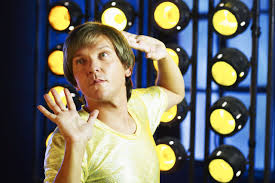 Thank you to Graham Cox (our Australian Curriculum support officer) who supplied the following resource via the blog on the Arts page. The resource is a website called Arts: Live. Click here to visit the site.
Arts: Live "Enable students to produce creative works, with over 150 activities across the areas of Dance, Drama, Media Arts, Music and Visual Arts. All resources are curriculum aligned and classroom-ready."
The first video is from the Arts: Live website explaining the resource. The second video is about The Arts Curriculum and teaching practice.
The Arts: Live website is relevant to all teachers involved in the Arts from Reception (Foundation) to Year 10.
Arts: Live
The Arts Curriculum and Teaching Practice