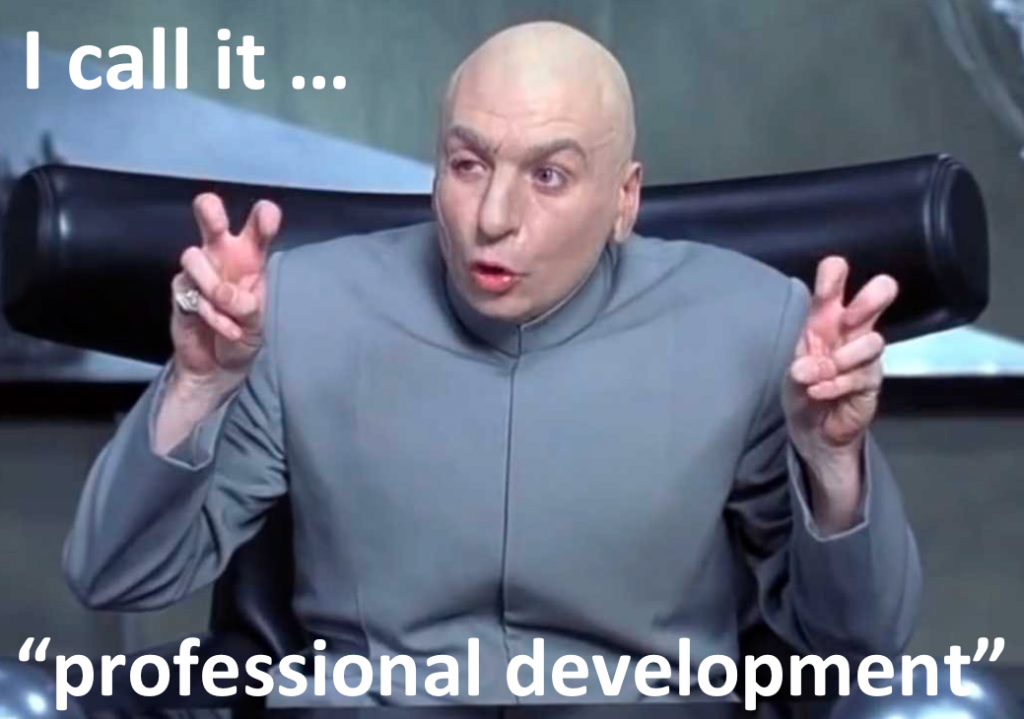 Watch the short video showing Chicago teachers in a PD session. The way the consultant is presenting could be taken in one of two ways:
The presenter is modelling a teaching method pretending that the teachers are students. If this is the case I'm pretty sure there are a number of effective pedagogies ahead of mindless robotic parroting.
Or the presenter is actually trying to teach adults using this method. If this is the case WOW!
You Tube description of video content: "This presenter was one of several consultants flown in from California and the United Kingdom for the Chicago Public Schools' Office of Strategic School Support Services' special network. This is a professional development for teachers of Saturday ISAT preparation classes." 
Source: Washinton Post