During term 1 Justin's Year 9/10 English class completed a unit of work investigating the television program A Current Affair.
This involved students:
Accessing a range of A Current Affair stories.
Discussing the structure of the stories and how this structure is repeated in every story.
Completing a 500 word essay comparing and contrasting two ACA segments.
Producing their own ACA story using the iPads and MacBooks.
Writing a 300 word self evaluation of their ACA story. Assessment included planning/script, storyboarding, group work, message/purpose and videography.
The scaffolding that Justin provided students was excellent and gave students every opportunity to do well in this unit of work. The following are some of the scaffolding documents provided to the students.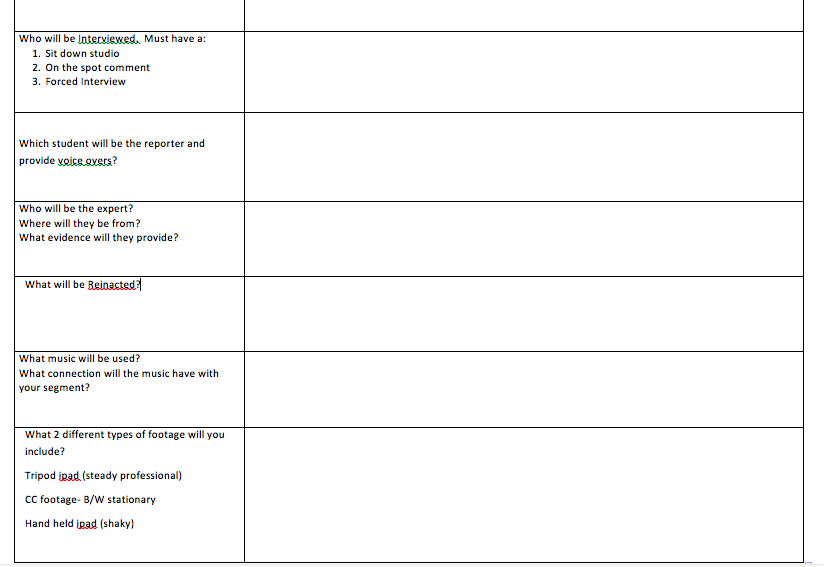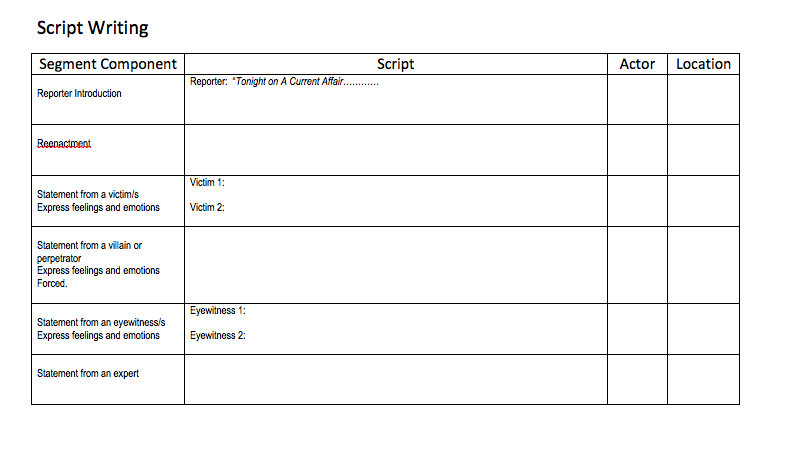 Students planned and produced their own A Current Affair story. They used the iPads to record video footage and iMovie on their MacBooks to edit and produce the final product.