I thought I would take some time to revisit Learning Design. Our teaching lives are complex and time poor but it is important to stop sometimes and reflect back on things we have learnt and attempted to apply to our teaching practice. Learning Design is one of these things.
We had the opportunity last year to look at Learning Design in some detail however this year we have not had the opportunity yet to revisit it. My personal attempt to go over the concept of Learning Design and how it applies to my planning, teaching and assessing was to create a set of posters which made me think about each of the aspects of Learning Design. The second purpose for creating these posters was so that I could share them with you. Today I am going to share the one I made which is an overview of all 6 areas of Learning Design. I will share the others with you over the coming weeks/months in the hope that you might reflect on where your strengths and weaknesses are in using Learning Design as a basis for the teaching and learning cycle.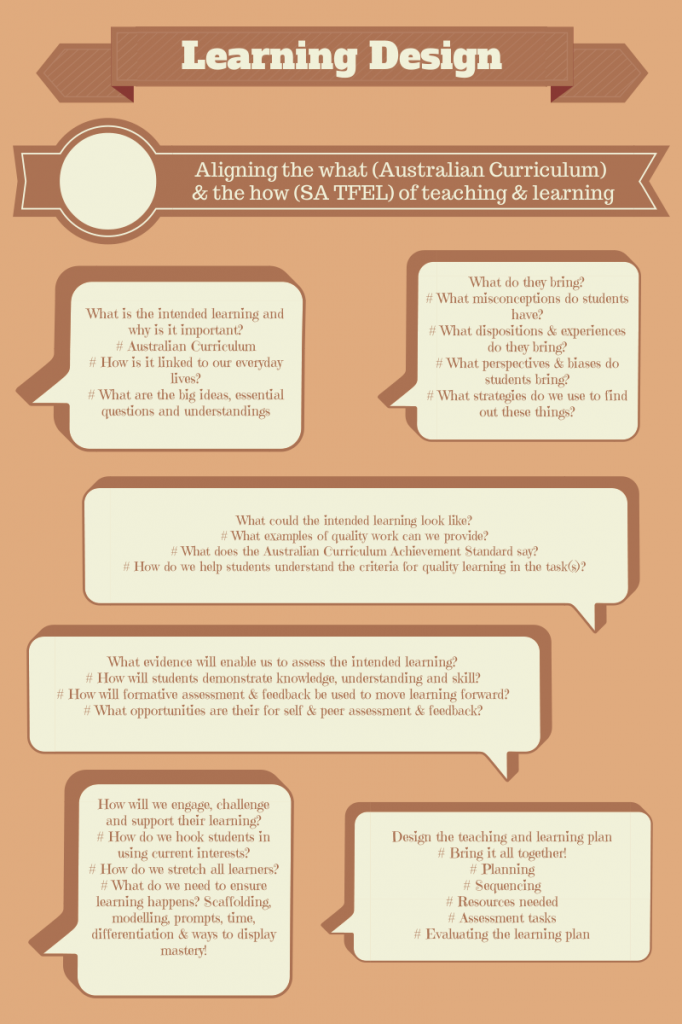 Acknowledgements
All information in the posters is taken from the Learning Design documents created by the DECD Teaching and Learning Services. Click here to visit the acleadersresource.sa.edu.au site.