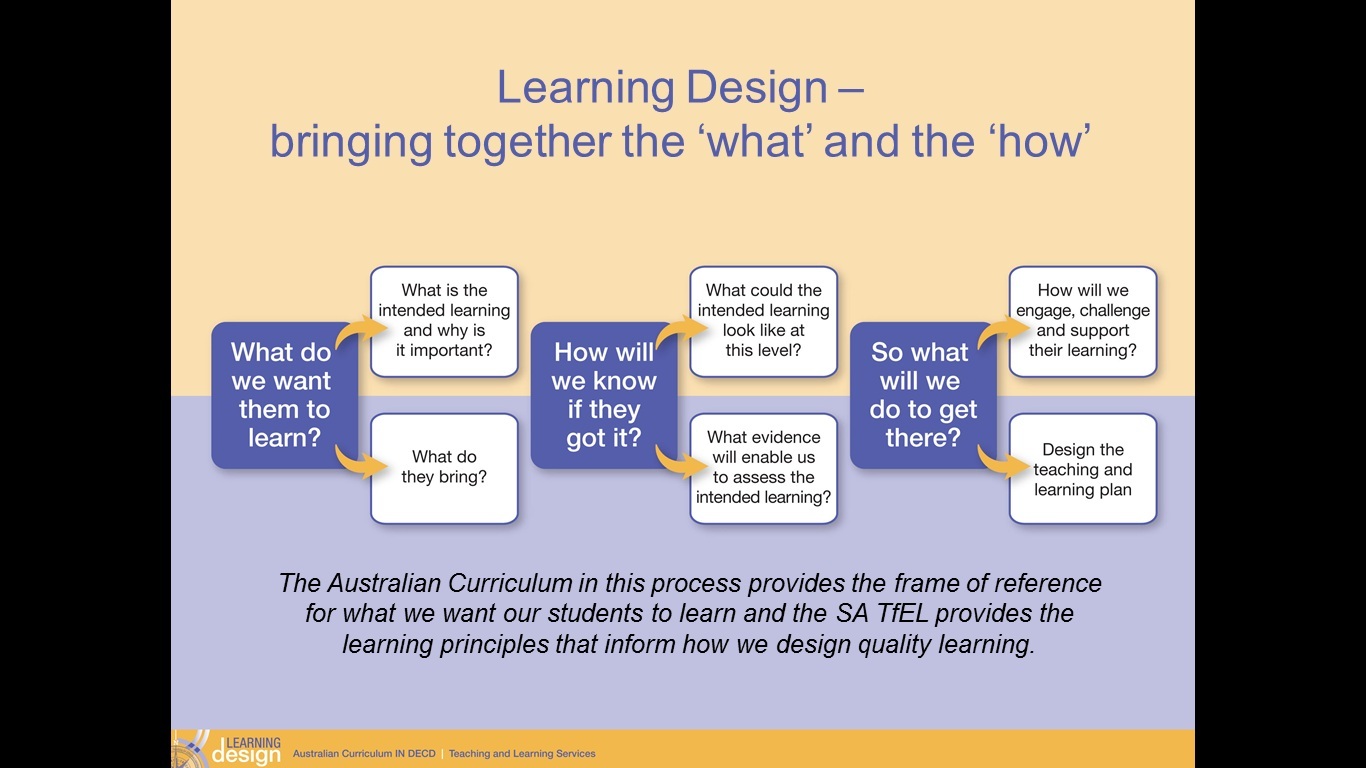 The information below is taken from the Leaders Resource – Getting Started developed by the Teaching and Learning Services team DECD.
This is the final post in the series on Learning Design. The sixth part to the Learning Design process is Design the teaching and learning plan.
The final part to Learning Design requires less explanation than the others, having said that it is extremely important. Designing the teaching and learning plan requires the bringing together of the main ideas from all the other parts. Having decided on what those key ideas are from parts 1-5 of Learning Design consideration can be given to:
• What planning is needed?
• What is the sequence of experience/tasks/opportunities?
• What resources need organising?
• What else?