The students brief was to select a health based organisation, visit its website, research that organisation (core values, purpose, service to community, research etc) and then plan how they could portray that organisation in a short 1 minute iMovie Trailer.
Organisations included the Cancer Council, Heart Foundation, Beyond Blue, Sun Smart, Foundation for Alcohol Research and Education (FARE) among others.
Students used the following planning tool (the example pictured is the first page only). To access downloadable PDF versions of all the planning tools for iMovie trailers go to the blog Learning in Hand by Tony Vincent. Students can even type into these documents.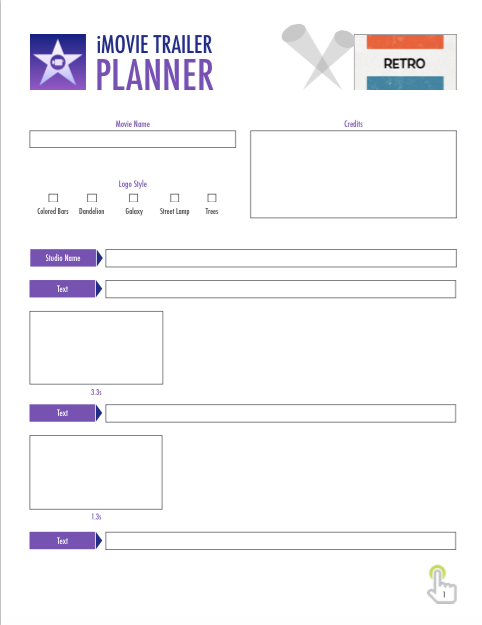 My students had to work in pairs to achieve this task and provide me with a completed planning document before they could move on and create their trailer. Students had to demonstrate the following before creating their trailer:
A clear message was required that represented the organisation they had chosen. It had to be simple and easy to understand.
The images needed to be high quality. We discussed how to use the Search Filter in Google images to search by Large Image for better quality pictures.
Images need to match the text and support the message being conveyed by the students.
Spelling and grammar needed to be correct.
One of the major aims of the videos was to promote the health organisation to the community. To complete this aim the videos will be playing in the community library to promote those organisations to a wider audience.
I have included two student Trailers and was impressed by the efforts of all my students to meet the criteria for this task.