It is important to watch and learn from what others are doing. The Victorian Government have a VicStem page which provides some great resources including:
A digital curriculum resources page for teachers. The main part of this page has icons linking to topics which include "Why digital technologies?", "Where to start", "Designing the learning", "Teaching and learning resources", "Assessment" and "Find out more". The right hand side of the page has all the links found within these larger icons. The teaching and learning resources provide content descriptors, lesson ideas, online resources, videos, ideas to try and units of work. Covers Foundation to Year 10.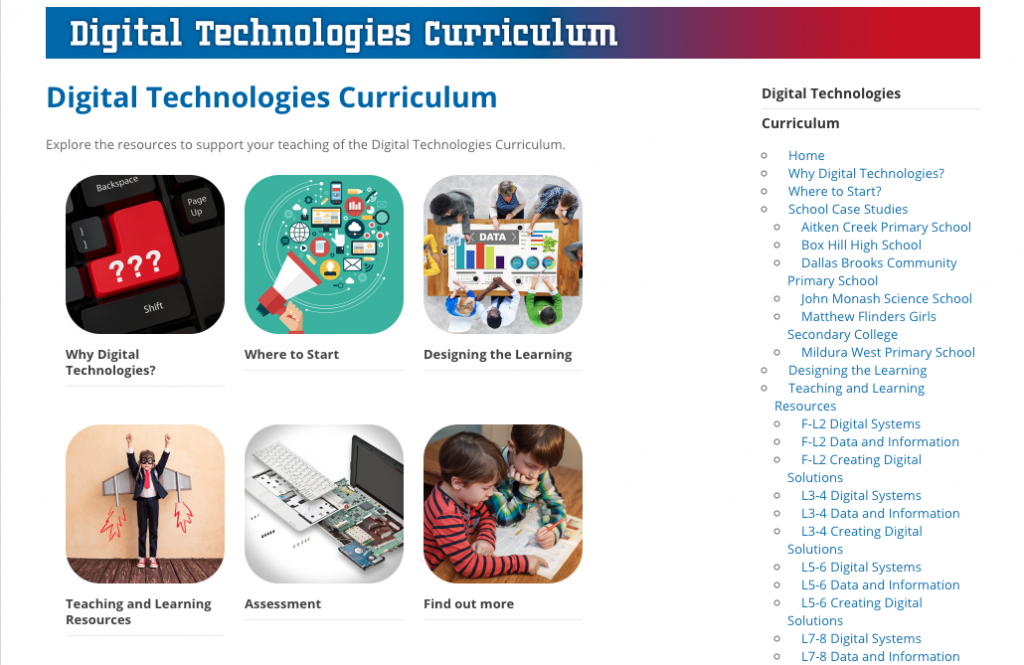 2. The digital curriculum resources page includes links to six school case studies.
3. Victoria has six Science and maths specialist centres. This page provides information about each of the six centres – Bio Lab (sport and human performance), Earth Ed (earth sciences), Ecolinc (environmental teaching and learning), GTAC (Gene Technology Access Centre – life sciences), Quantum Victoria (physical sciences and maths) and VSSEC (space science engineering centre). Making connections outside of our school environment is an important part of the STEM approach. What industries and organisations do we have in South Australia that can support the teaching of STEM?
There are more links and information on the VicSTEM page including VET and higher education, mentoring and career pathways and partnerships with other organisations.
The VicSTEM page provides a useful resource for schools and partnerships looking to develop and move their own STEM programs forward.