This list covers most apps available on the PBAS iPads. If teachers have any apps they would like added to the iPads please let me know and I will put them on.
Any teachers from other sites who would like to share apps that they have found useful please feel free to do so in the comments.
Collaboration/Presenting/Creating
Create beautiful documents
• Write and edit documents using the onscreen keyboard or a wireless keyboard with Bluetooth
• Format your document with gorgeous styles, fonts and textures
• Your most important text formatting options are right in your keyboard, and always just a tap or two away
• Easily add images and video to your document using the Media Browser
• Use auto-text wrap to flow text around images
• Animate data with interactive column, bar, scatter and bubble charts
• Organise your data easily in tables
Create stunning presentations
• Use predefined text styles or choose text options to personalise your slides
• Easily change slide masters and backgrounds
• Quickly add your photos and videos from the Photos app using the Media Browser
• Edit down to the pixel with rulers and alignment guides
• Use Instant Alpha to easily remove image backgrounds
Create slides using an infinite canvas, use laser pointers, draw in any color, add shapes, text, videos, images and audio files
• Record everything you do within the app (even yourself while using the front-facing camera) to create high quality and creative content that you can quickly share on YouTube or Vimeo for others to learn from
• Import many common file types: PDF, DOC, PPT, XLS, RTF, TXT, HTML, KEYNOTE, PAGES, NUMBERS, JPG, BMP, PNG, GIF, MP4, MOV, MP3, M4A, WAV, AAC and more
* Add text, choosing from over 50 fonts
* Add photos and images from your iPad's photo library, from the web, or use the iPad's camera
* Resize, rotate and position content as you like with guidelines and snap positioning
* Add video and music, and even record your voice
* Use the pen tool to draw and annotate your book
* Choose from portrait, landscape or square book sizes
* Add super powers to your books with comic templates, stickers and styles
* A quick tap and you're reading your book in iBooks!
With a streamlined design and intuitive Multi-Touch gestures, iMovie lets you enjoy your videos and tell stories like never before. Make Hollywood-style trailers. Create beautiful movies.
Children unlock creativity with this easy to use (but hard to put down) interactive puppet show! Even young children can create high quality cartoons from their imaginations. Kids can even star in the show along side the built-in characters!
Popplet is the simplest tool to capture and organize your ideas. With Popplet you can quickly jot down your ideas and sort them visually.
Make your photos come to live and tell a story you can share with friends and family. With Strip Designer you will create comics from beginning to end: Sketch, draw, mask, add warped 3D lettering, balloons, and combine everything with complex panel layouts.
File Sharing

Use File Browser to allow students to move their learning between the iPad and their student folder on our school server.
The Arts
This stunningly beautiful app is like having a virtual art set right inside your iPad. Paint and draw via the photo realistic interface with tools that look and feel like the real thing.
GarageBand turns your iPad into a collection of Touch Instruments and a full-featured recording studio — so you can make music anywhere you go. And with Live Loops, it makes it easy for anyone to have fun creating music like a DJ, by triggering loops and audio effects in real time. Use Multi-Touch gestures to play keyboards, guitars, and drums. Enjoy Smart Instruments that make you sound like a pro — even if you've never played a note before.
You've probably heard the tired cliche about a picture being worth a thousand words. We've taken this phrase quite literally and created WordFoto, an app that turns photos and words into amazing typographic works of art.
Science/HPE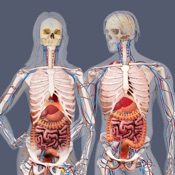 Build-a-Body: In this gutsy educational game learn about the human body's major organ systems.
The SunSmart app lets you know when you need sun protection across Australia and when its safe to get some sun for vitamin D, making it easier than ever to be smart about your sun exposure all year. With a few clicks, you can find a 7 day weather forecast, the UV level and sun protection times for your local area in Australia so you will always be prepared for the day ahead. Personalise the sun protection alert to remind you of the daily sun protection times, either at a time of your choice or when the UV reaches a level where sun protection is required. Use the vitamin D Tracker to find out if you are getting enough UV exposure to help with your vitamin D levels.
Manage and control players' movement, number, colour and direction of rotation. With CoachNote, you can even trace players and ball movement. Switching players is seamless and easy; you can set player direction and watch your plays come to life in a wonderfully animated motion. Use your finger to effortlessly create your plays for multiple sports.
Burstmode
Burst photos are perfect because they allow you to capture multiple shots as your subject moves. Just keep your finger pressed down on the shutter button while the subject moves through the scene. Once you've taken a set of burst photos, you can then select the best shots from the action sequence.
Whack A Bone is the best way to learn the human skeletal system on the iPad. The game is designed to draw beginners into the curious and fascinating world of anatomy, guiding them toward a commanding recall of the major bones of the human body.
Instant Heart Rate
– Heart rate measurement with the front-facing camera
– Learn interesting facts about your heart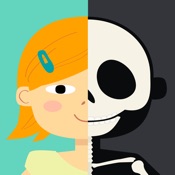 Children explore and learn about the basic functions of the human body through hands-on gameplay – guided by their own curiosity. Guessing, rotating, pulling… in each area there is lots to discover and to do.
Frequency statistics are displayed and data can be exported for number crunching. EasyTag-Note is an easy way to make notes on the performance-defining events of a game or practice as it unfolds – simply tap buttons to describe the KPI (key performance indicators) of your activity. You add the buttons that you need and aren't bound by someone else's predefined ideas of what is important to your team. Could be used to record any data not just sports statistics.
Workouts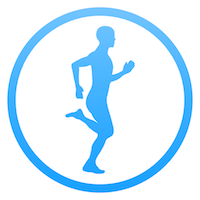 Ten different 5 to 10 minute targeted workouts, 10 to 30 minute randomized full body workouts, 95+ exercises, Great for both men and women, Video showing how to do each exercise, Developed by a certified personal trainer, On-screen instructions and timer, No internet required to do the workouts.
This 3D solar system model lets you navigate between planets, see their positions on a specific date, explore how they move and why. You will see the entire Milky Way galaxy from a far and zoom in to study all the planets and satellites in close-up, learn their trajectories, inner structures, history of their exploration, and geography. Every planet has extensive information: size, mass, orbital velocity, exploratory missions, thickness of structural layers, and composition of atmosphere.
Planets: Sun, Mercury,Venus, Earth, Mars, Jupiter, Saturn, Uranus, Neptune, Pluto
Moons: Phobos, Deimos, Callisto, Ganymede, Europa, Io, Hyperion, Iapetus, Titan, Rhea, Dione, Tethys, Enceladus, Mimas, Oberon, Titania, Umbriel, Ariel, Miranda, Triton, Larissa, Proteus, Nereid, Charon
Dwarf planets and asteroids: Ceres, Makemake, Haumea, Sedna, Eris, Eros
Comets: Hale-Bopp, Borrelly, Halley's Comet, Ikeya-Zhang
Missions and satellites*: Curiosity, Luna 17, Apollo 11, Apollo 17, Hubble Launch, SEASAT, ERBS, ISS, Aqua, Envisat, Suzaku, Daichi, CORONAS-Photon
Educational movies*: size comparison, Earth's cycles, solar eclipse, moon phases, tidal phenomena, major circles of latitude, zodiacal constellations, Cassini-Huygens mission
Video Physics is perfect for science students and instructors. Perform on-the-go analysis of interesting motion. Measure the velocity of a child's swing, a roller-coaster, or a car. Or, take a video of a basketball free throw shot. Video Physics will display the path of the ball and provide graphs of y vs. x as well as the x and y position and velocity as a function of time.
Numeracy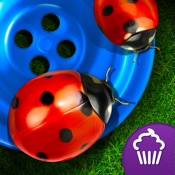 Join a beautiful world filled with adventure in Bugs and Buttons while exploring 18 mini-games and activities that make learning fun. Count colorful buttons, recycle with marching ants or dainty ladybugs, recognize letters, solve bug mazes, and more! Kids, parents and even bugs will want keep playing over and over again!
Bugs and Numbers provides an extensive collection of unique games dedicated to learning and practicing a wide range of math skills in a non-traditional way. Organized into three basic stages, the app grows with your child through 18 games ranging from basic counting to early fractions.
I Can Count Money Australia is an exciting & fun 8 games-in-1 money counting game for kids ages 4-12. An excellent learning tool for children of all ages. Ranked in Top 10 Educational Apps in Australia.
Math can be fun! Build your very own rockets and fly them to the stars with Mathmateer! While your rocket is floating weightlessly in space, the real fun begins! Play one of the 56 different math missions. Each mission has touchable objects floating in space, including stars, coins, clocks, 3D shapes and even pizzas! Earn a bronze, silver or gold medal and also try to beat your high score.
5 BINGO games: Addition, Subtraction, Multiplication, Division and Mixed.Three different levels of difficulty: Easy, Medium and Hard.
Literacy
Join Mrs. Owl in the Learning Tree's treehouse classroom as she takes you through the complete alphabet with beautiful pictures, illustrations and great sound effects.
Mrs. Owl also knows all the correct phonetic letter sounds, so she can help you with those too, if you need a little help.
PocketPhonics shows children how to write letters using an arrow they can follow with their finger or stylus. PocketPhonics supports two different writing styles, and for each style, kids can write in lowercase, uppercase and cursive. Using a unique, "letter sounds make words" spelling game, children learn how to sound out and spell 160 frequently used words. PocketPhonics uses the synthetic phonics method recommended by the Australian Federal Government's Teaching Reading Report in 2005.
Phonics Vowels teaches each word's phonics spelling, beginning sound, word family phonics, short vowel sound, and images with animations and interactions for each word. There are 30 different vowel sound combination groups which focus on the short vowels, long vowels and two vowel combinations phonics learning.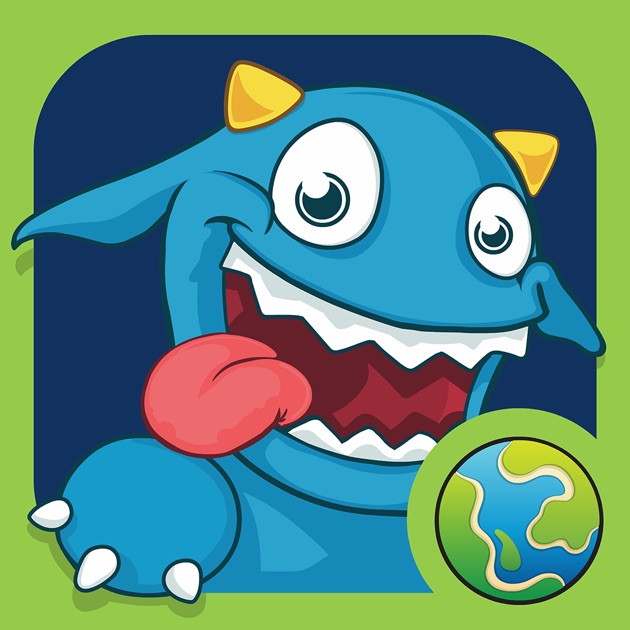 NOTE: You need a student account to use this application. LiteracyPlanet is a fun, safe and motivational learning environment for children, which encourages them to learn at their own pace and presents a solid foundation for the development of invaluable literacy skills. Our interactive content has been developed by reading specialists and experienced educators, and all exercises are designed to align with English curriculum standards. The LiteracyPlanet app currently includes Spelling, Stories and Comprehension content.
History
Timeline Eons, a graphic representation of the entire natural and human history!
– Scrollable timeline thousands of times longer than the Earth's circumference, with a time range that spans billions of years into both the past and the future.
– Extensive and wide-ranging events, from the Big Bang to historical events and future projections.
– Concise and fun facts with links to additional external resources.
– Includes Natural History, World History, U.S. History, Science & Technology, Sports, and Art & Architecture.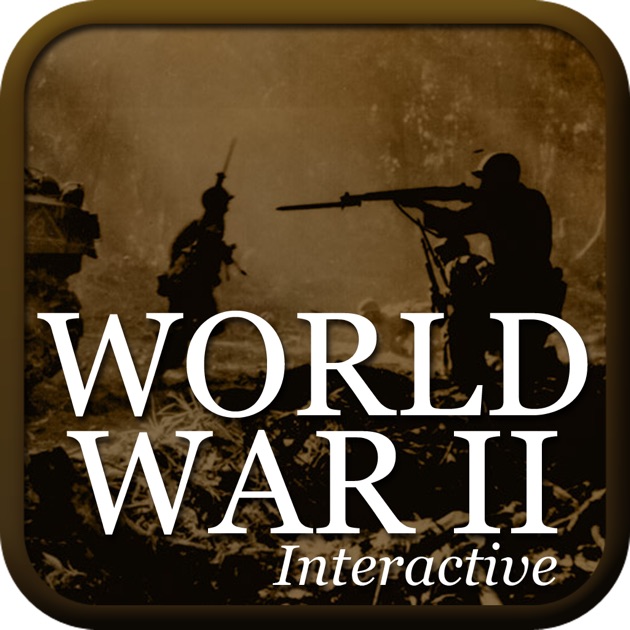 Read about the major battles and events of WW2 in detail. Swipe through the timelines for every month of the war. Watch rare video clips. Listen to famous speeches. See amazing photographs. Learn about the leaders, weapons, conferences, major operations, etc.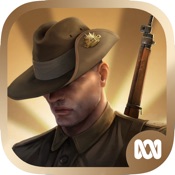 Watch and explore the events of Gallipoli as and where they happened in a 3D map space. From the first sightings of British Naval ships by Ottoman platoons and the unfolding chaos of the pre-dawn landings, to the ANZAC struggle to make gains in the unforgiving terrain. An entirely new way to look at the Gallipoli Campaign produced by the Department of Veterans Affairs and the ABC.
Geography
Barefoot World Atlas puts the world at your children's fingertips! With this incredible app, anyone can fly around the magical, interactive 3D globe and discover the rich wonders of our planet.
Coding
Hopscotch is a free award-winning programming app for kids aged 9-13. Learn to code by creating your own games. You can use our video tutorials, or create your own projects from scratch.
Built by the creators of Hopscotch. This fun app has an easy drag & drop interface that kids of all ages can use to animate Daisy and make her dance on their screen. Kids will intuitively grasp the basics of objects, sequencing, loops and events by solving this app's challenges.
Tynker is the easiest way for kids to learn programming. Solve fun puzzles using visual blocks or Swift to learn the basics. Then you can create your own amazing games using over 100 step-by-step coding tutorials.
SUPPORTS CONNECTED TOYS
Do you have a Parrot minidrone or a Sphero robot? You can use Tynker to program these toys! Build a flappy drone game with a real drone, draw shapes with Sphero, or program your own stunt flips. This version supports Sphero, Ollie, Parrot minidrones, Lego WeDo2.0, and Philips Hue and Lux personal lighting systems.
Environmental
WWF Together brings you closer to amazing and endangered species than you ever could have imagined, letting you discover their lives and the work WWF does for them. Try out "tiger vision," flap your wings like a migrating butterfly, and chop the panda's bamboo. As part of each story, you'll get to bring an animal into your world by taking a selfie with its origami or placing it in a scene.