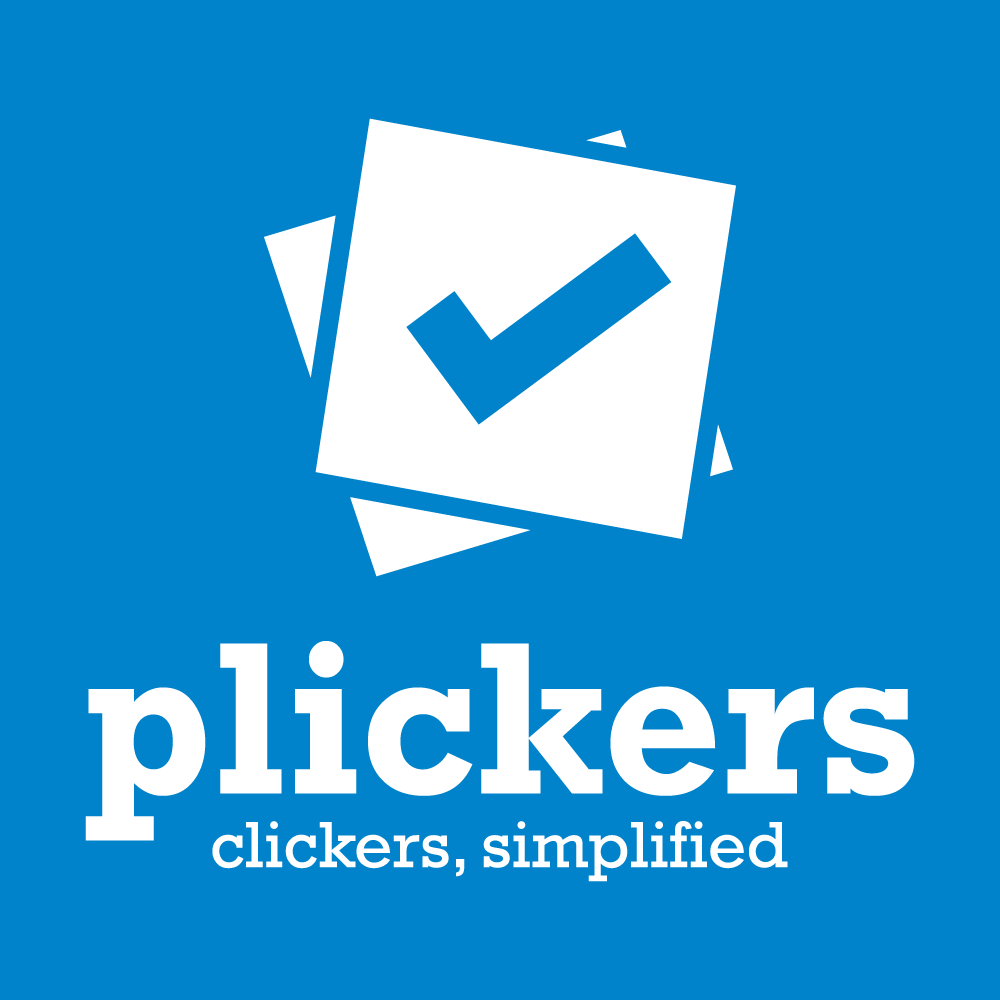 Looking for a formative assessment response tool that does not require your students to have an iPad, PC or laptop? Looking for a tool that still allows you to collect and collate students responses quickly?
Plickers does not require students to have their own device only the teacher. Students need a paper response card to hold up for the teacher to scan using their phone. The paper response cards are free and downloadable from the Plicker's website.
Below is a Plickers student response card. You will notice that when you set up your classes in Plickers that each student is assigned a number. It is important the student has the correctly numbered card. The card below is card number 1. After a question has been asked the student holds the card up with the letter that they think corresponds with the correct answer at the top. On the card below the letter 'B' is at the top. The teacher walks around and scans each card collating all student responses quickly and seeing which students answered correctly or incorrectly. Card sets can be used with multiple classes for example card number 1 can be used across four different classes for four different students.
The videos below shows how to set up an account, classes, questions and scan response cards as well as demonstrating the use of Plickers in a classroom.
Plickers Tutorial 2016 Formative Assessment Tool

See how a teacher uses Plickers to identify students pre knowledge about a topic before beginning a unit of work