Rube Goldberg was born in 1883. In 1904 he graduated Berkley College as an engineer which eventually gave way to him becoming a sports cartoonist for the San Francisco Chronicle. He continued as an editorial cartoonist for the New York Sun and his fame came from a fictional character he created, Professor Lucifer Gorgonzola Butts. Through this character he would illustrate complex inventions later to become known as Rube Goldberg machines.
A "Rube Goldberg Machine" is an extremely complicated device that executes a very simple task in a complex, indirect way. rube-goldberg.com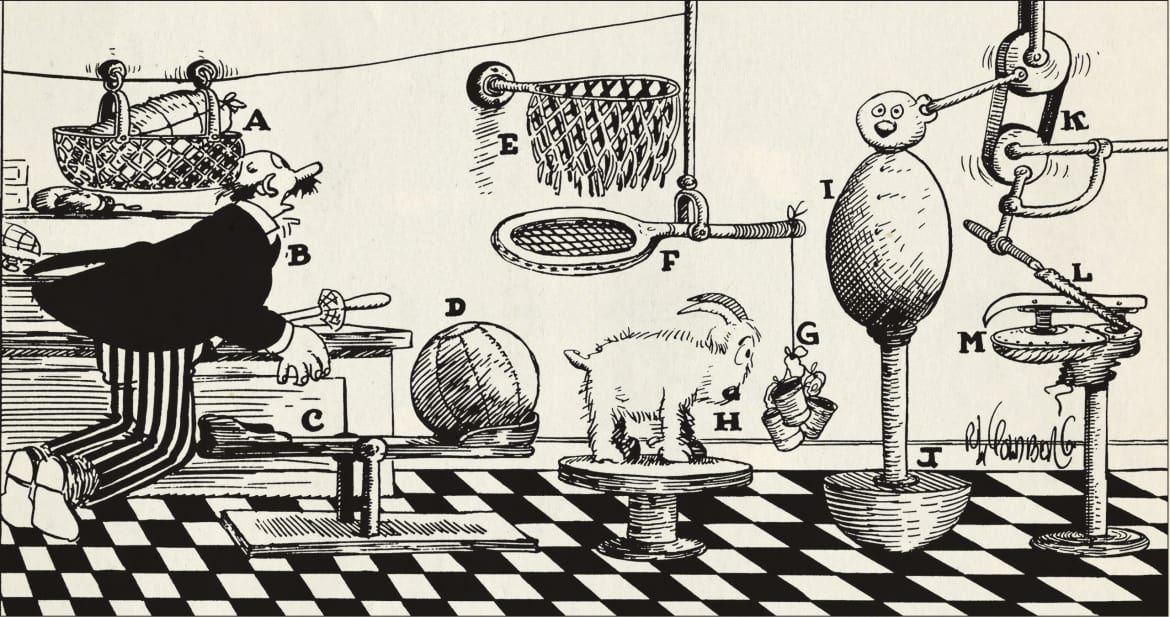 Rube Goldberg in your classroom
How could you use the concept of a Rube Goldberg machine to create a STEM project if a STEM project is defined as the following?
Diagram provided by STEM 500 Primary Educators 
Examples of Rube Goldberg Machines

Click here for an example STEM lesson building a Rube Goldberg machine (NSW Education Standards Authority).
Like to see more Rube Goldberg machines? Just click here!