At the start of the year teachers at PBAS were presented with the engineering design process. Engineering is a key component of the STEM pedagogy and it is important that students and teachers develop a common understanding of the process and why it is important.  For a  detailed explanation of this process visit the Teaching Engineering website.
Get access to the Engineering Design Process poster HERE.
Get access to the Engineering Design Process explanation HERE.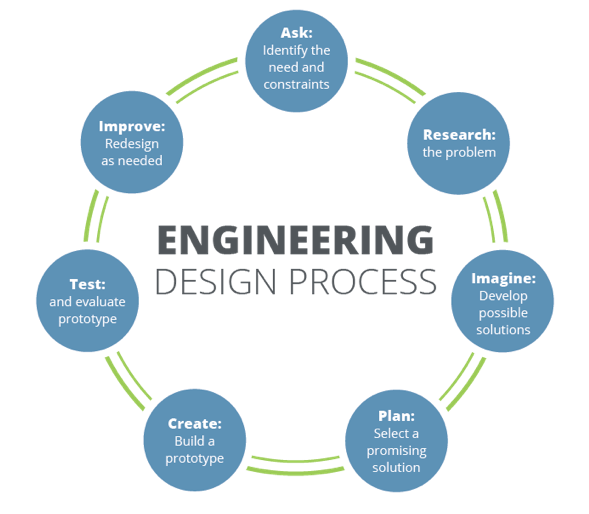 To help reinforce the idea of design thinking watch how Mandi Dimitriadis from Makers Empire explains the process using a Year 1 class and their problem of identical looking school bags.
This video is from a new Professional Development series presented by Makers Empire for teachers which includes three units:
Teaching in 3D (Introduction, Planning & Designing Tasks, Integration, Design Thinking)
Using Lesson Plans (Introduction, Lesson Library, Creating and Sharing)
Getting the most from Makers Empire (Introduction, Deeper Engagement, Managing 3D Printing, Implementation)
This Professional Development series is available to PBAS staff by logging into our Makers Empire Dashboard and clicking on Professional Development in the side bar. If you need a log in see Nick to organise one.