Here are some apps to help students with literacy skills. Most are for junior primary or primary aged students. A lot of the information below is taken from the app store. Click on the images to go to the app store to purchase or get further information. I have also added some links to other sites below showing apps for liteeracy and English teachers, these links are more secondary based.
Check out Educational Apps Part 3 for Fotobabble and Wordfoto. Two great literacy based apps using photos.
Check out Educational Apps Part 5 for iMovie, Book Creator, Story Kit, Toontastic and Puppet Pals. Great apps for literacy.
Dictionary (free)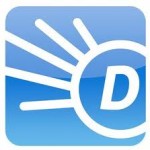 A great reference app for students to use. Also features a thesaurus. Time Magazine 'Top 10 Back-To-School App'.
Reading Eggs – Eggy 100 (free) Reading Eggs – 250 ($2.99)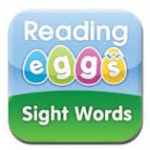 Reading Eggs Eggy Words 100 is a FREE application designed to help children recognise and learn sight words. Sight words are words that readers should know automatically "at sight", such as he, the, was and where. This is a sample version of what is featured in Eggy Words 250.
Eggy Alphabet ($2.99)

Select a letter and then select an activity from join the dots, draw the letter, copy the letter and letter or not? Each of these tasks develops the students ability to sound, name and shape.
The Days of the Week ($1.99)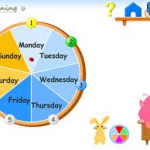 A simple app with one specific job – to teach the days of the week.
Read Me (free)

An app that comes with a wide range of free stories which can be read to or by a student. Some are better than others within the app. There is also the option to purchase more books within the app. These are not overly expensive at around $0.99 for 5 books. Max has used this app and loved one two series called Tuffy's First and Tuffy's Second Adventure (9 books in total), he was disappointed when they finished.
Rocket Speller (free)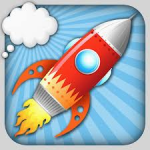 Of all the apps on my iPad this is the one my 2 year old Hugh will play right through to the end, I assume it is beacuse every 3 words he gets to select another part ot his rocket. The levels allow someone from age 2 up to play the game.
Sightwords (hangman)

This game contains 45 site word lists for students to choose from. The game requires students to select site words after having them spoken by the iPad. When an incorrect answer is given another section of the hangman is completed.
The very hungry bear and The cranky bear (both $4.49)
FEATURES – Collect fish hidden throughout the book to unlock a SPECIAL SECRET interactive!! – Beautiful illustrations and adorable animal characters – Fun animations and sounds to find on every page – Choose to record your own audio, or be read to! App store.

SPECIAL FEATURES – You be the narrator: Record and play back your own voice! – Tilting the device on special pages adds depth to wonderfully animated pages. – Find 5 hidden cards to unlock a secret surprise! App store.
Dr. Seuss LITE (free) Full version ($4.49)

Experience Dr. Seuss's "The Cat in the Hat" as an interactive storybook app. The magic of storytelling is combined with features that entertain and promote literacy to offer an immersive and enriching reading experience! App store.
Toy Story (full version free – great value)
Features *Cinematic, Interactive Read-Along app featuring your favorite characters from the award-winning Toy Story movie. *Choose Read to Me mode to hear the story read aloud, or follow the story at your own pace.  You can even Record your own voice narrating and hear it read back to you! * Explore delightful Animations and Surprise features within each page. * Get creative with Finger Painting, sing along to Songs from the movie, and play fun interactive Games! * Tap to play Sound Effects and character voices from the film. * Relive magical moments from the film with Movie Clips throughout! * Jump to your favorite part of the story with the Visual Page Index, or resume where you left off. * Turn pages manually and move back and forth through the story as you wish! App store.
Hairy Maclary

Features: • Tap the language button to view the new "Australian sign language" feature. • Swipe-to-Read™ the words to hear and playback the story at your own pace. • Touch-to-Hear™ individual words spoken. • Touch-to-Spell™ to hear the letters that spell each and every word. • Auto Play to enjoy the narration. • Use the My Narration function to read and record the story yourself and customize your book. • Paint mode can be used on each story page! • Paint has a paint palette, brush width, move and zoom, and undo abilities! • Tap the paint palette icon and tap a color to change the paint color! • Tap the brush palette icon and change the slider to change the brush size! App store.
Educational Apps – Apple in Education
iPad English – a whole website devoted to English and the iPad
A high school English teachers iPad apps