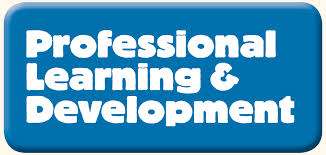 I don't think that anyone disputes that to become better teachers we must engage in professional learning. How we go about engaging in that learning will have a significant impact on how effective that learning is. Some professional learning provides little support after the learning is completed while other professional learning allows for ongoing support. Below are some examples of types of professional learning. This list is not exhaustive but does provide a variety of types of professional learning:
Conferences
Workshops
Professional learning communities (face to face)
Professional learning communities (online including Twitter, Edmodo and Facebook)
Professional reading (education publications)
Professional reading (online including blogs, Twitter, education publications)
Classroom observations (peer to peer)
Student feedback
Visit another school
All of these forms of professional learning can be effective (assuming they are quality opportunities in the first place). Some provide more ongoing support than others which can impact on our ability to follow through with implementing real change in our teaching. However if we have a strong desire to change and develop our teaching then we will find a way regardless of the type of professional learning we have undertaken.
If, as I said at the start of the post, professional learning is so important it should not be seen as "the extra thing we need to do" or "the 60 hours we need to keep our registration". It should be seen as a part of our job that is central to our role as educators.
So what is it that we could be doing over the remainder of this year to improve our teaching?
1. A lot of us have attend workshops and conferences this year i.e. Anne Baker and Dylan Wiliam. Trying to implement our learning from these events is ongoing and important. Can we use the next two things to help us determine how well this is going?
2. Classroom observations. As a teaching staff we agreed to have trusted peers come in and observe our teaching to provide feedback. How is this going? Personally I have not got there yet but have decided to stop procrastinating and get organised. Below is my information to Denise who will be observing 2 lessons over the next three weeks for me. Pick a time/class, a peer and a reason for your observation and jump in. 
Friday 22 August (week 5) – Lesson 2 9/10 Pastoral Care. Focus of observation is: 

Do I engage all students and levels of ability or are there students getting left behind?
Friday 5 September (week 7) – Lesson 3 R/1 PE. Focus for observation is: 

Do I provide feedback to students in relation to skills being developed and behaviour?
3. Student feedback. As a teaching staff we have discussed the use of student feedback and from year 5/6 up have had the opportunity to learn how to use the Compass TfEL survey tool. Have we implemented this with our students? My goal is to implement surveys for Domains 2,3 and 4 at the end of terms 1, 2 and 3. I will complete Domain 4 at the end of term 3 which will provide me with a range of feedback from my Year 9/10 class about my teaching.
The above three forms of professional learning should not be overwhelming. Don't try to do to much with each of them.
1. Dylan Wiliam formative assessment – we all came away from this excited. Have we tried to implemented too much? Have we let it drop away? Have we embedded strategies or just tried a range of things without genuine persistence? Focus on one thing and do it well was Dyaln Wiliam's advice to us.
My focus – develop feedback processes
2. Classroom observations – select one simple aspect of your teaching. Don't be too broad. This will assist your observer and you in making real change in your classroom.
My focus – providing feedback and catering for all students
3. Student surveys – read your students surveys and highlight one or two items that are more common across the surveys. Again don't try to take on everything, select one thing to focus on.
My focus (from feedback so far) providing students with some choice.
Remember that change takes time and commitment. Our professional learning should be continually evolving, not quickly but gradually over time.